Apple unveiled the iOS 14 operating system a few days ago , and it's probably already been aware of some of its new features. But in the meantime, each new version of the operating system has several hidden features, in this article we are going to look at 14 hidden features of iOS 14.
1. Hit the back panel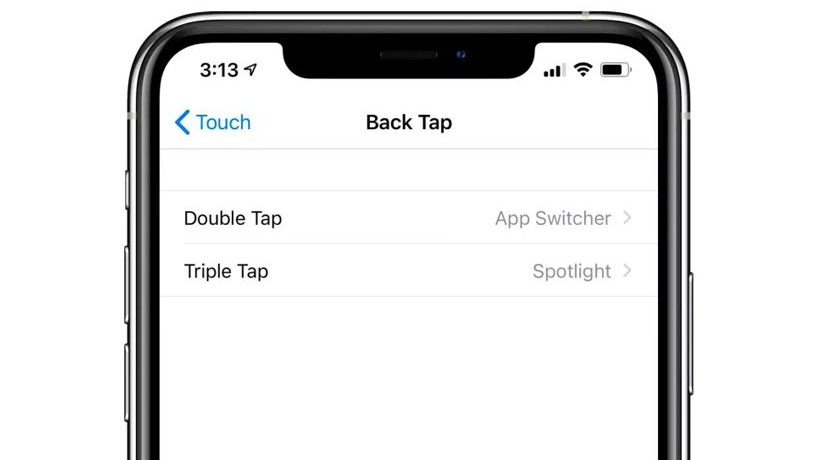 If you're looking for an easier way to capture screenshots, running an app to do other things, iOS 14 supports the feature called Back Tap. This feature allows you to tap two or three taps on the back panel of your iPhone with your finger to do a predetermined task.
This feature is primarily related to the area of ​​accessibility, but in any case, the general public can benefit from it. Users have also stated that this feature can be used even if the iPhone is in a protective case. Of course, some iPhone models, such as the second-generation iPhone SE, do not seem to support this feature.
2. Change the default email and browser application
Finally, in iOS 14, it is possible to change the default email and browser application. Since Apple didn't mention this feature at the launch of iOS 14, we've included it in the hidden features section.
In any case, now, for example, you can select Google Chrome as the default browser so that you don't go to Safari when you tap on a link.
3. Translation of web pages in Safari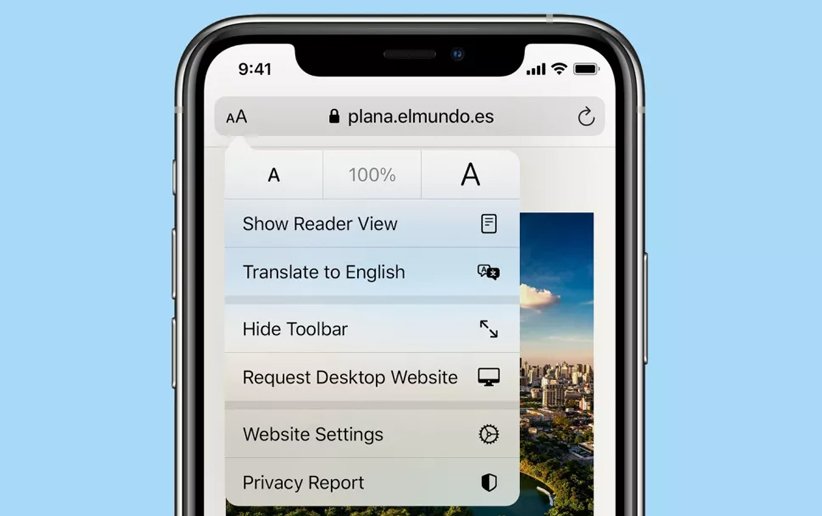 Apple at the WWDC 2020 conference when it comes to macOS Big Sur also introduced the translation feature of web pages in Safari . This feature is not specific to the safari desktop version and can be used on iOS 14.
This feature of Safari currently only supports a limited number of languages, and there's not much to say about Google Translate. But on the whole, users can translate the content of the web page into another language by tapping on an icon.
4. voice recognition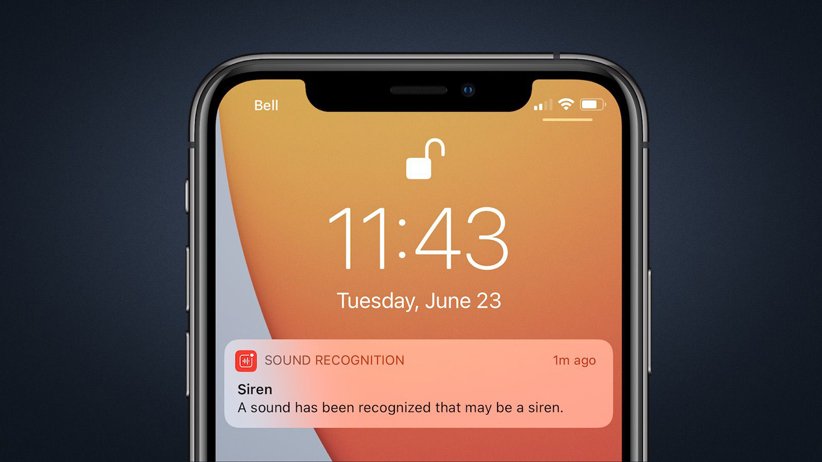 Apple has paid special attention to accessibility features for iOS 14 development, and one of them is voice recognition. With this feature, the iPhone can detect certain sounds such as baby cries and doorbells, and then display a notification. This feature is specifically provided for people with hearing problems.
5. Other improvements in accessibility
Other accessibility features include voice amplification and frequency adjustment for better listening to music, phone calls and podcasts. Also, if you use the AirPad Pro, it has the ability to amplify weak sounds.
Also in iOS 14, the VoiceOver feature has been improved, which is designed for people with visual impairments. Taking advantage of this feature, such people can be notified of various details, such as battery percentage or caller's name, without having to see the screen. Now, even if apps and webpages don't support such a feature, iOS 14 can provide that for users.
6. ARKit 4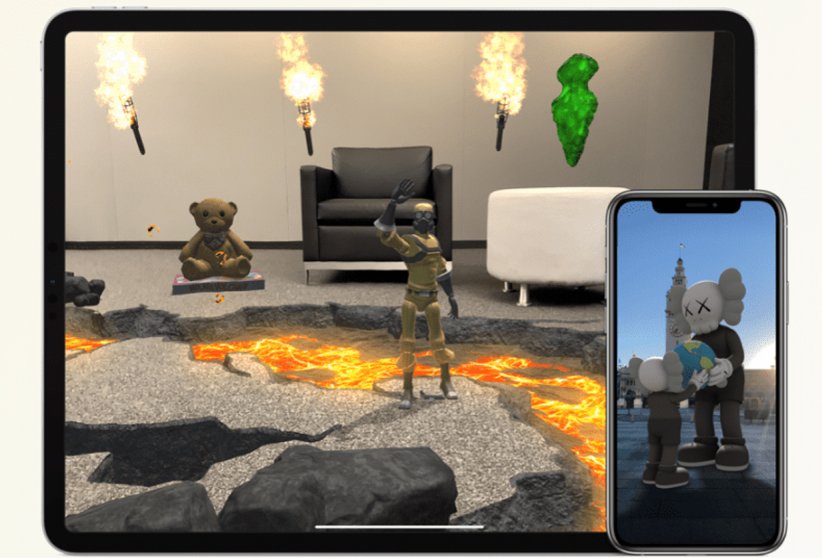 Another notable feature of iOS 14 is its use of the fourth generation ARKit augmented reality platform. One of the new features of this platform is the possibility of placing virtual objects in geographical locations so that users with their iPhone or iPad can see certain virtual objects in different places.
Of course, developers will eventually have to take advantage of these new features, which is why this process will probably take months. Other new features of ARKit include more accurate depth detection thanks to the existing LiDAR sensor in the new iPad Pro. IPhone 12 Pro models are said to have the same sensor.
7. Increase the capabilities of the Find My app
Last year, iOS 13 was introduced along with the new Find My app, which is a combination of Find My Friends and Find My iPhone. By taking advantage of it, you can track the location of your friends, and we should also mention the possibility of finding lost or stolen Apple gadgets.
Now in iOS 14, the app can also support third-party products and accessories. Not many details have been announced yet, but more information about this feature is likely to be released by the end of iOS 14.
8. New feature of the Health app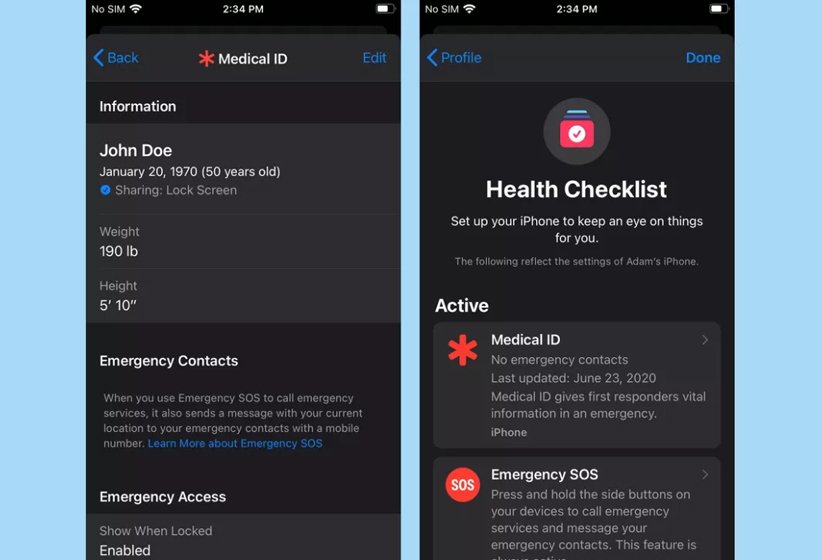 The Health app on iOS 14 has received new features that include improved sleep management capabilities and new features to provide more relaxation before bedtime. But in the meantime, we shouldn't forget the health checklist.
Apple has collected various emergency-related features in a single environment. All in all, in one part of the app, you can access things like an emergency message, your important illnesses, and the ability to detect crashes, and you can put that information in your Apple Watch as well.
9. Improving the weather app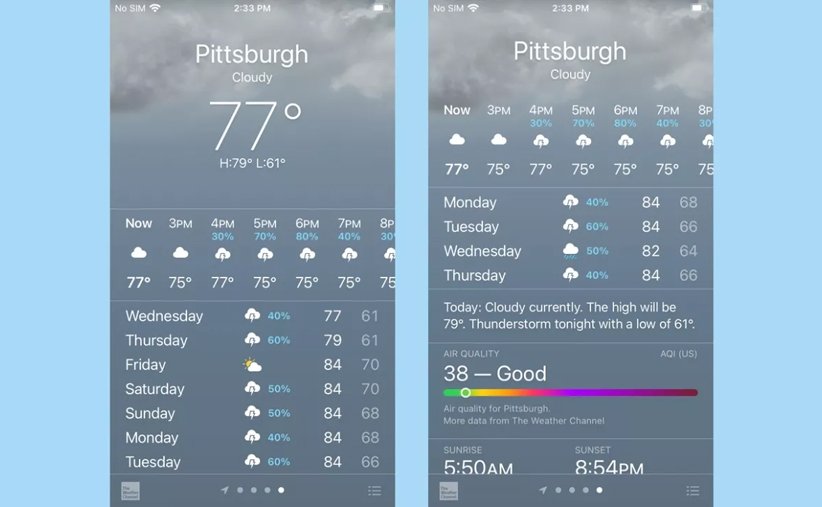 Apple recently acquired Dark Sky, a well-known meteorological company, and now the iOS 14 default meteorological app has some of the features of Dark Sky. As an example, we can refer to the minute-by-minute forecast for rain or snow over the next hour. Of course, this feature is enabled for the United States. There are also warnings in the United States, Japan, Europe, Canada and Australia about severe weather changes such as tornadoes and floods.
10. Improving the Voice Memo app
The Voice Memo app is used to record audio and has a new feature in iOS 14. In this new version, just by tapping on an icon, the background sound will be removed to some extent, and as a result, your voice will be better recorded.
11. Quick change of resolution and frame rate for filming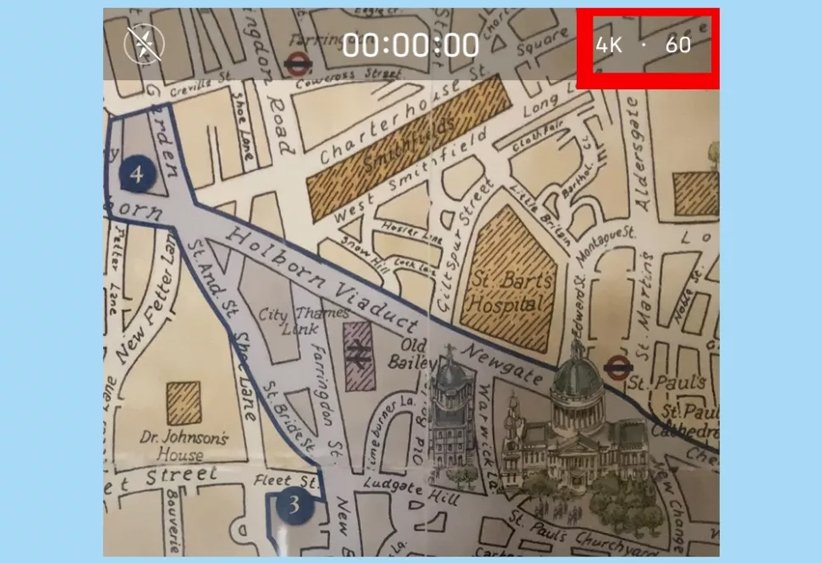 The camera app in iOS 14 has undergone changes that improve the user experience. In the meantime, we have to mention the video recording section, where you can change the resolution and frame rate of the video recording without the need for the settings section and just a few simple taps.
12. Save the favorite phrases in the Translate app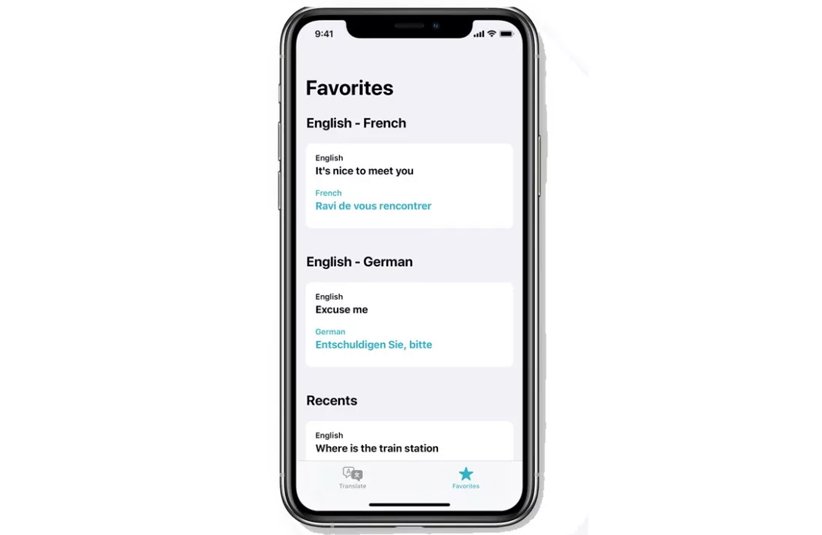 At the WWDC 2020 conference, Apple introduced the Translate app, which supports translation from 11 different languages ​​and can be used for both text and audio. This application is very similar to Google Translate in general, and in the meantime, we are witnessing a fever related to storing favorite phrases. This allows you to save frequently used phrases when traveling abroad, for example.
13. Sign language on Facebook
Thanks to another notable feature of iOS 14 in terms of accessibility, Facebook can now identify people who use sign language in video calling. That's why in a group call, a person uses sign language, his image gets bigger to make it easier to see the person's hand movements.
14. Automatically fill in contact information
Finally, we have to mention the new feature of the iOS 14 keyboard, which saves time and at the same time does not sacrifice your privacy. When you enter the names of your contacts in third-party apps, the iOS 14 keyboard automatically suggests items such as phone numbers, email addresses, or physical addresses if needed. This feature allows the app to no longer need to access your contact list.